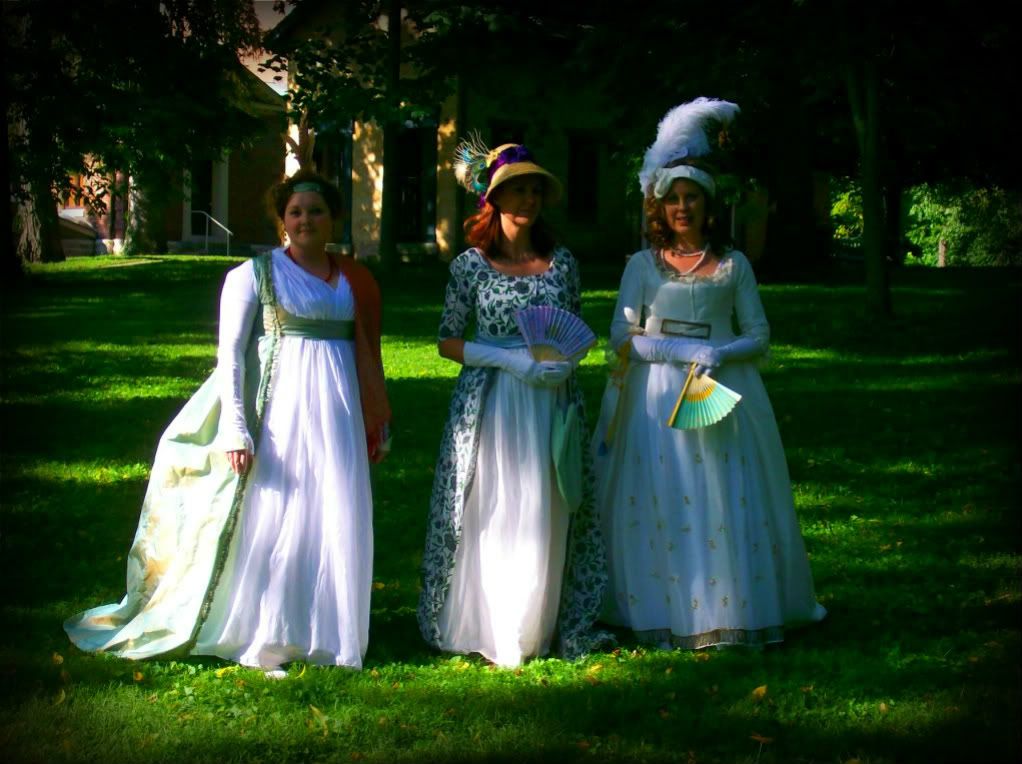 I must apologize for our absence. Life seems to have once again 'gotten in the way' of managing this blog. But, I would like to update you on an event or two that the Bluegrass Regency Society has been involved in over the past couple of months. Rather than re-post all of the pictures, and copy and paste all of the text, I will guide you to posts that have already been assembled on various other blogs associated with BGRS members. I do hope you enjoy the posts. We are still trying to keep this group alive, and are hopeful that it will eventually flourish. These things take time, or so I hear. Please check our "Activities and Amusements" tab to see what we have planned for the near future. As we work out the details of these activities, we will post updates.
The BGRS attends the Jane Austen Festival 2011
The BGRS demonstrates at Ashland for the Costume Society of America.