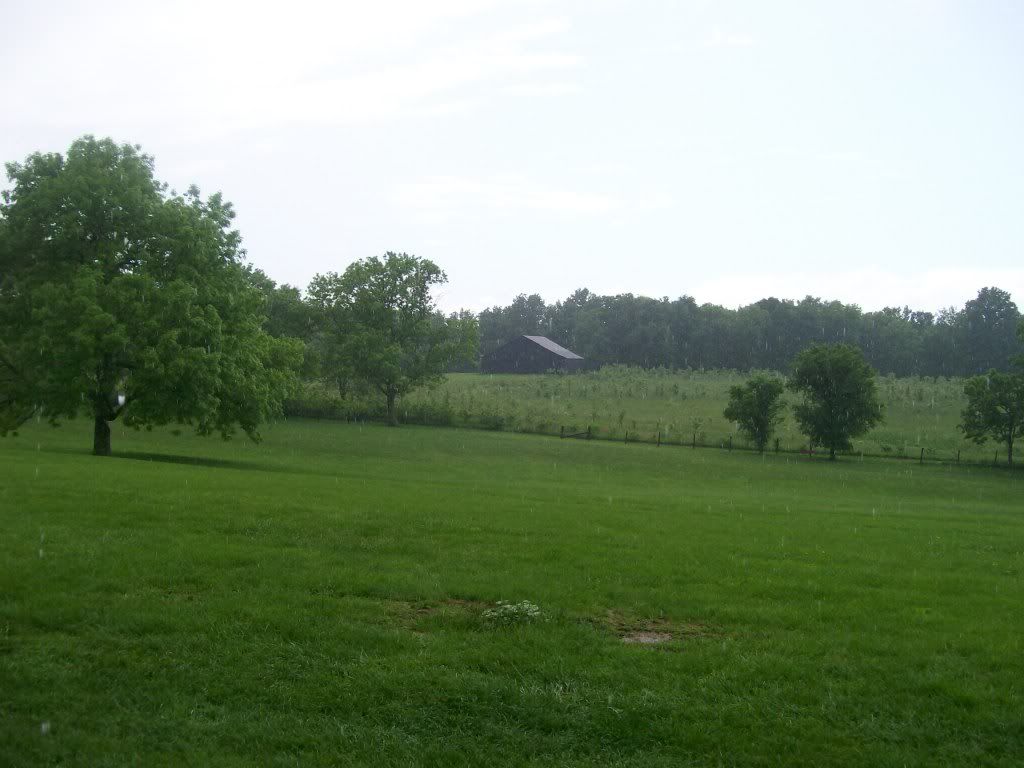 The Blue Grass Regency Society traveled through the heart of the Bluegrass on Saturday morning to the William Whitley
House
. As you can see in the above picture, the beautiful landscape was shrouded in a non-stopping rain for the majority of the morning and afternoon. Thankfully, the estate had a picnic shelter in which we huddled comfortably.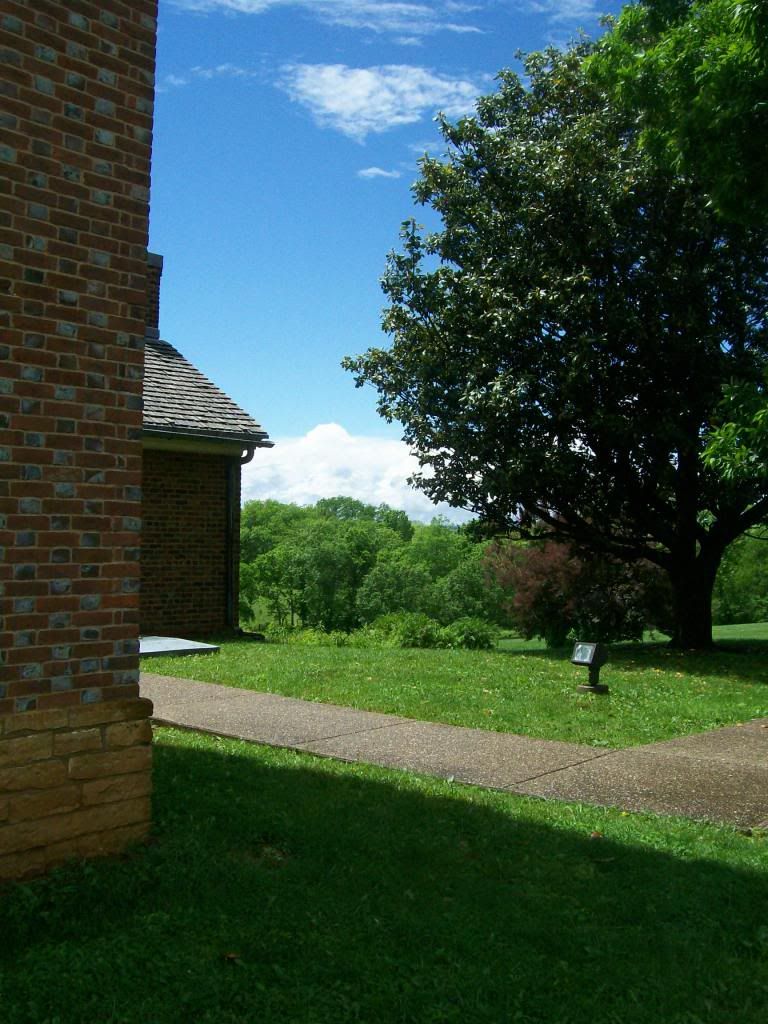 Even more thankfully, the clouds parted toward the end of the afternoon, allowing us a glorious moment of sunshine and blue sky, in which we set out to carefully explore part of the grounds. We were a bit damp, and our hems unfortunately were be-speckled with mud, but these trials were well worth it for the good fellowship and comfortable hospitality of the Whitley family home.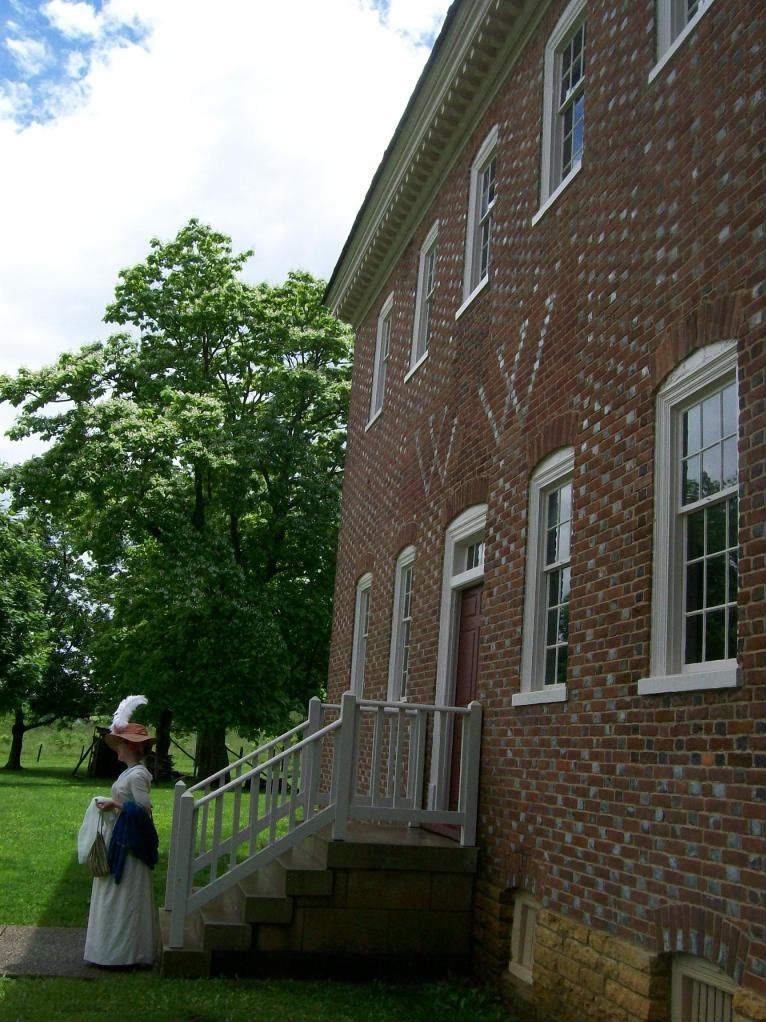 (Natalie fit in perfectly with her late 18th century finery.)
The house in itself is fascinating, full of quirky interior windows, hidden staircases, faux walls and hiding holes (to keep the 11 Whitley children safe from Indian raids). The bravery of the family is evident in these things, but the interior furnishings show a carefully balanced juxtaposition between this courage and the family's simple, civility and elegance.
(Jenni and miss Jane spitefully ignoring the rain.)
We were a small party, but in honor of the heartiness of the Whitley family, a few of us braved the rain and enjoyed each other's company.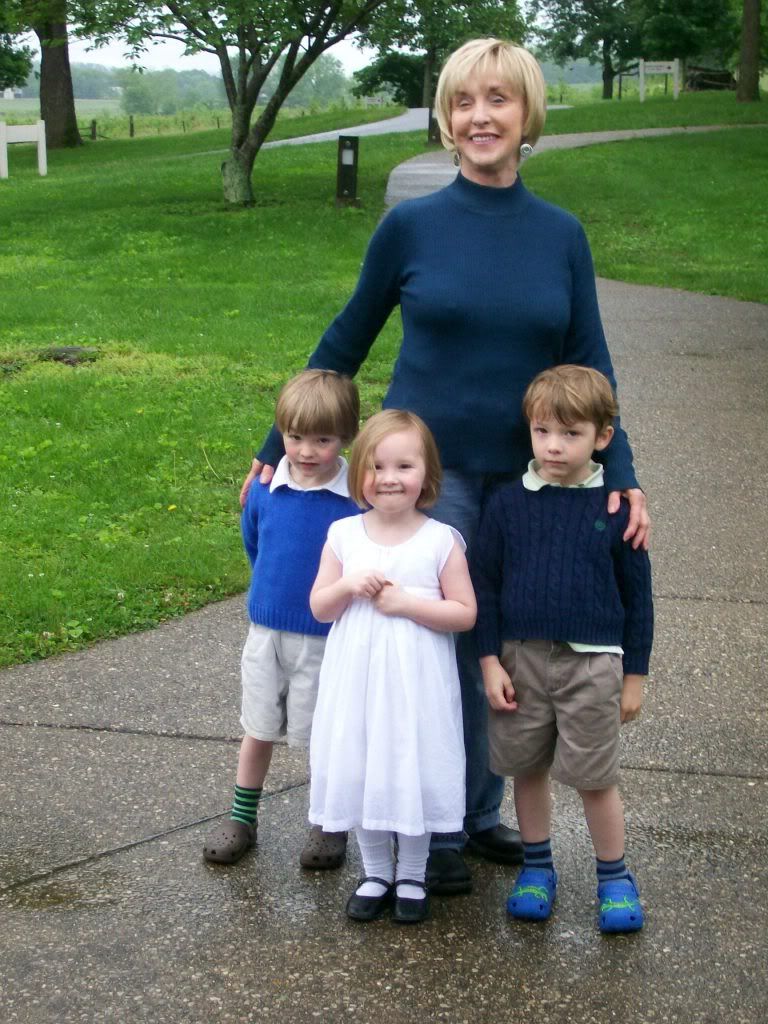 (Sharon taking the children -Christopher, Jane and Noah- under her wings.)
Because of the rain, our plans to play Quoits, Graces, Nine-pins, and Badminton were put off. However, we enjoyed each other's company immensely.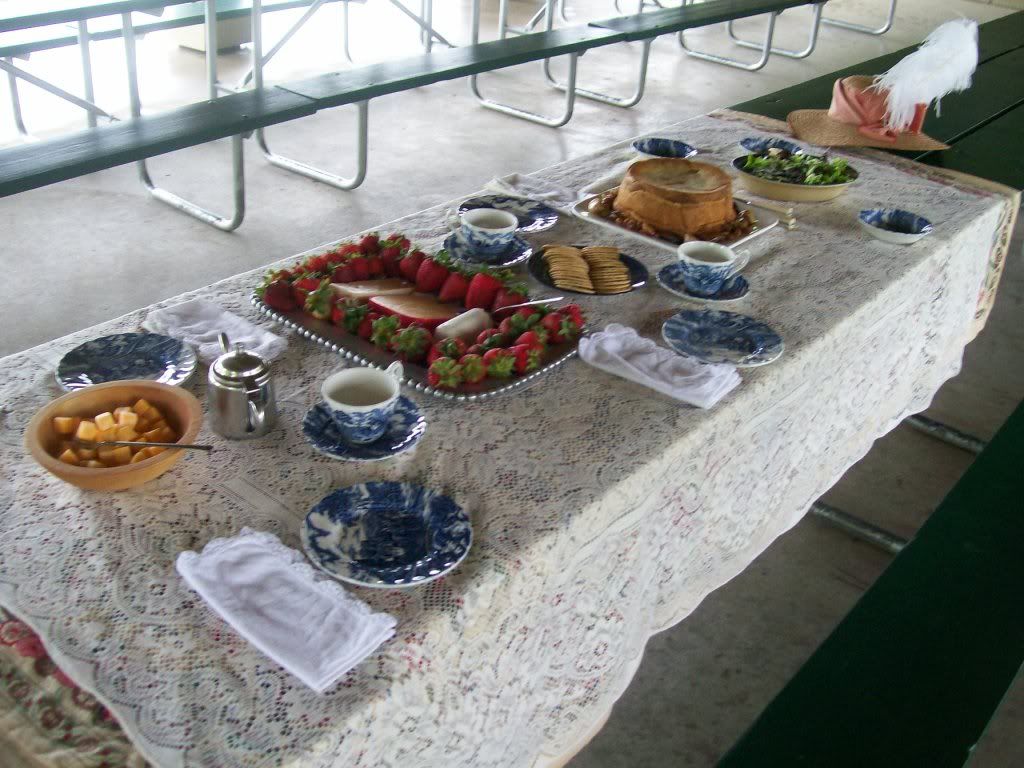 The table was set, and a feast was enjoyed.
We enjoyed a delicate salad of greens and aged balsamic vinegar.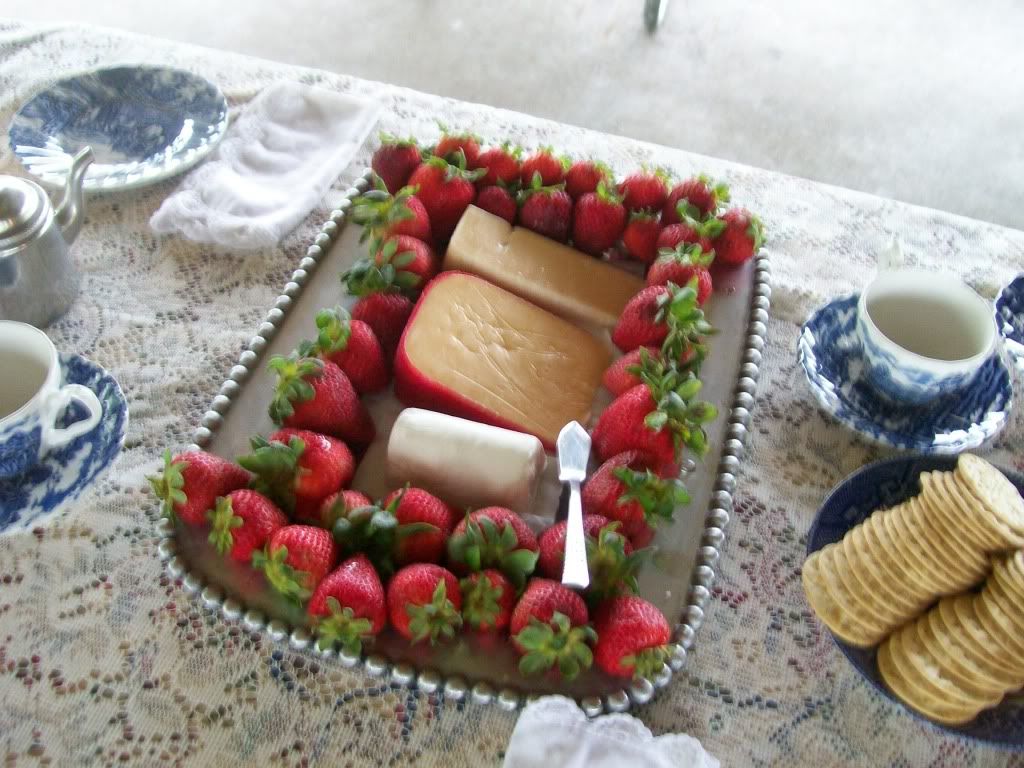 Seasonal strawberries and an assortment of cheeses were a delight.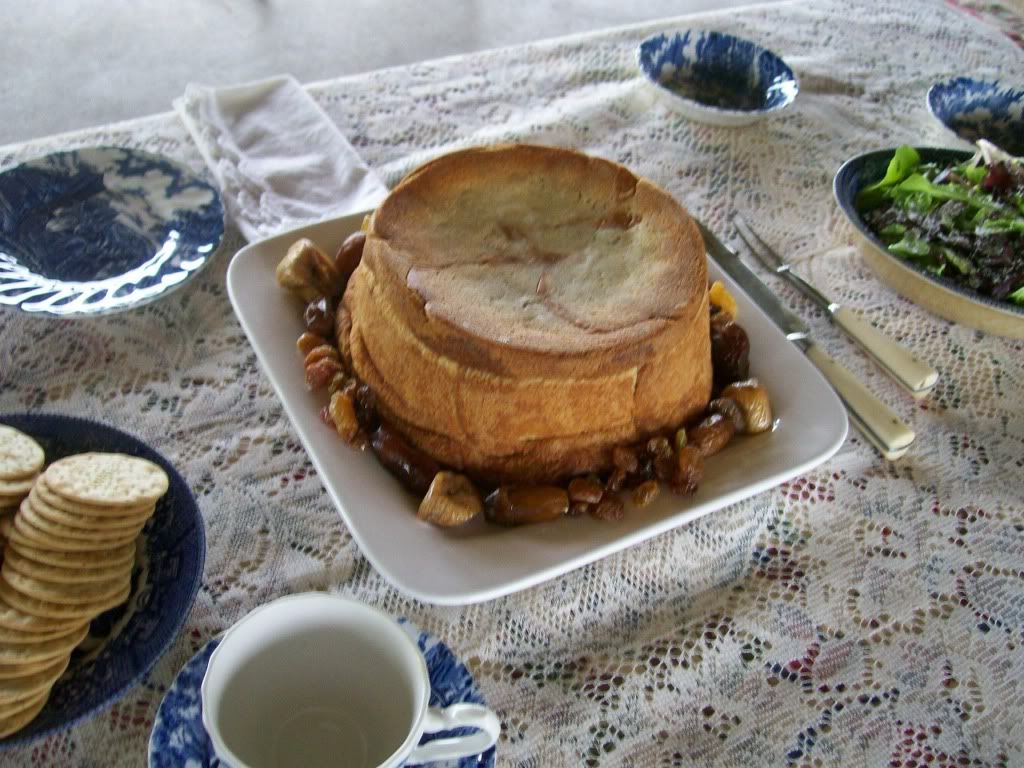 The piece de resistance was a traditional 18th century English pudding called White-pot. You can read about how it was made and what it tastes like at
Living With Jane.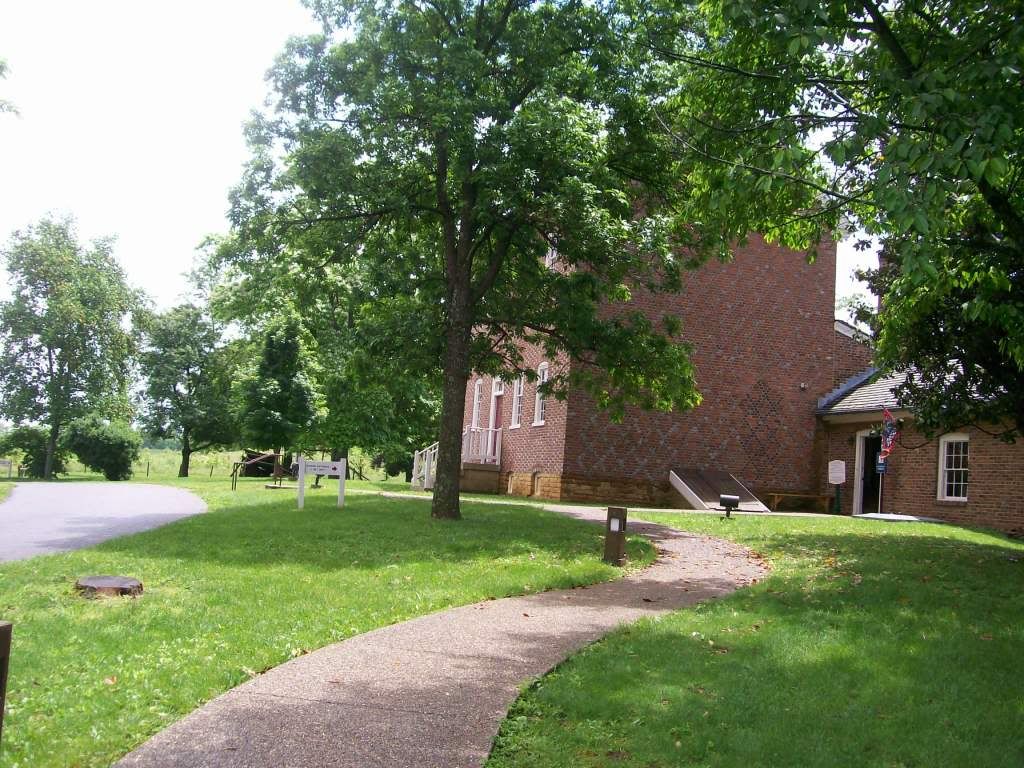 We hope to return some day (perhaps a slightly less wet one) to this lovely bit of Kentucky history. We sincerely hope that you will be able to join us on our next outing.